I was hoping to communicate my brand (Imbalance ink) in a fun and fresh way. The flowers representing a fresh and earthy feel. The colors I chose I thought to be fun and vibrant and also a bit edgy. Ultra violet is the color of the year but also one of my favorite no matter what year.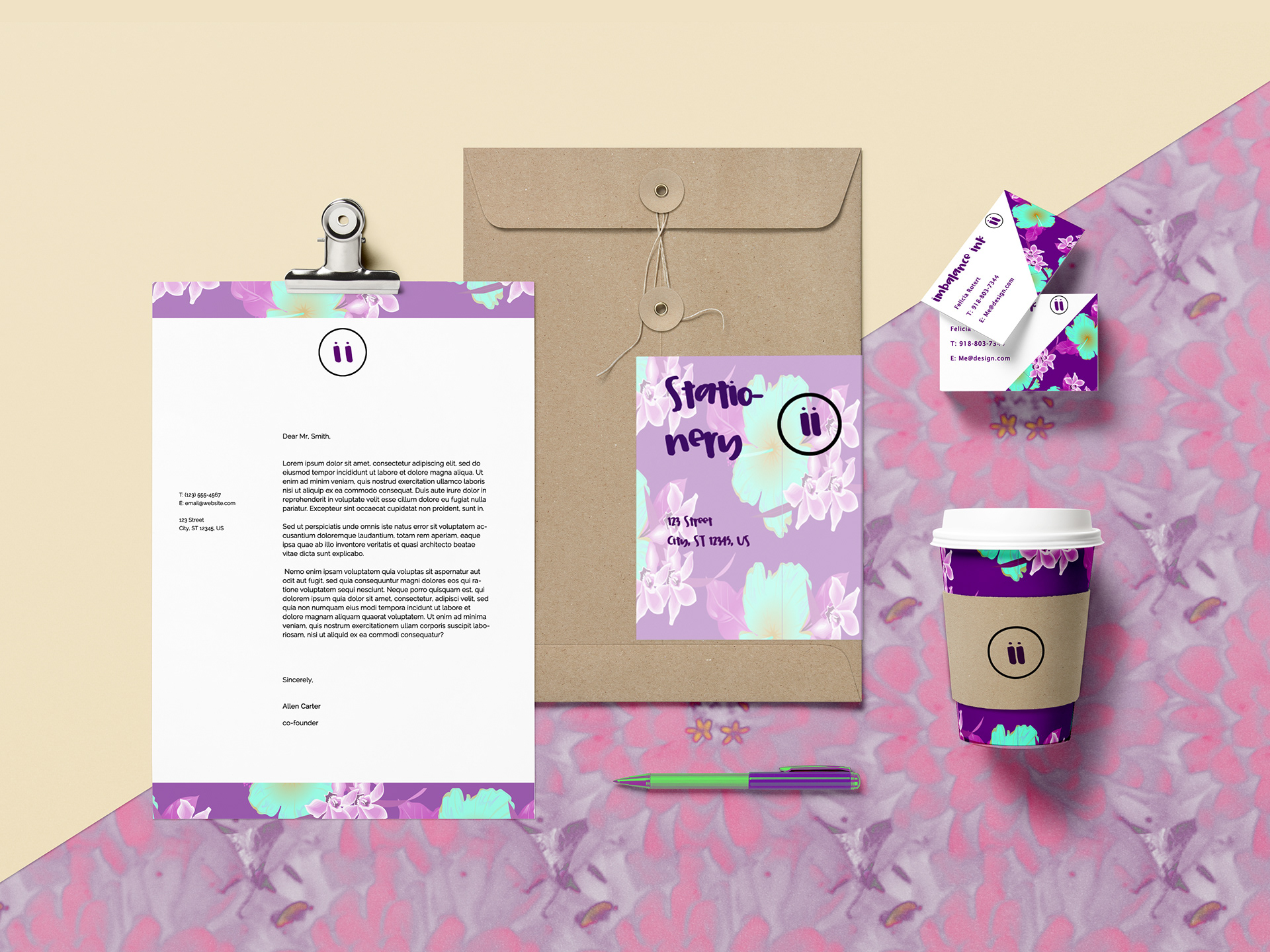 The goal in the Adobe live contest was to create a business stationery set using a pattern created with Adobe capture. What I wanted to do was incorporate it into the background of the design and use another pattern I created on the actual branding. Since the branding was going to be for myself I used colors, and typography that I had been thinking about for my brand. 
The logo I created myself a while back so I already had that saved in my assets. The logo (ii) is for "Imbalance Ink". I knew the colors of my branding were going to be purple and teal/blue. 
The background seen above was a pattern i created in capture along with an overlay of a standard photoshop pattern.
After the initial contest I went on to create more to add to this project for my branding as you can see below. 

I am very pleased to say the initial idea and design of this patterned business stationery won me a full year of Adobe CC on Adobe live. 
Its a fun community where you can learn from the best of the best.